Social Work
Vivek Dodia : A young entrepreneur of the city is distributing footwear to the underprivileged on a large scale during the pandemic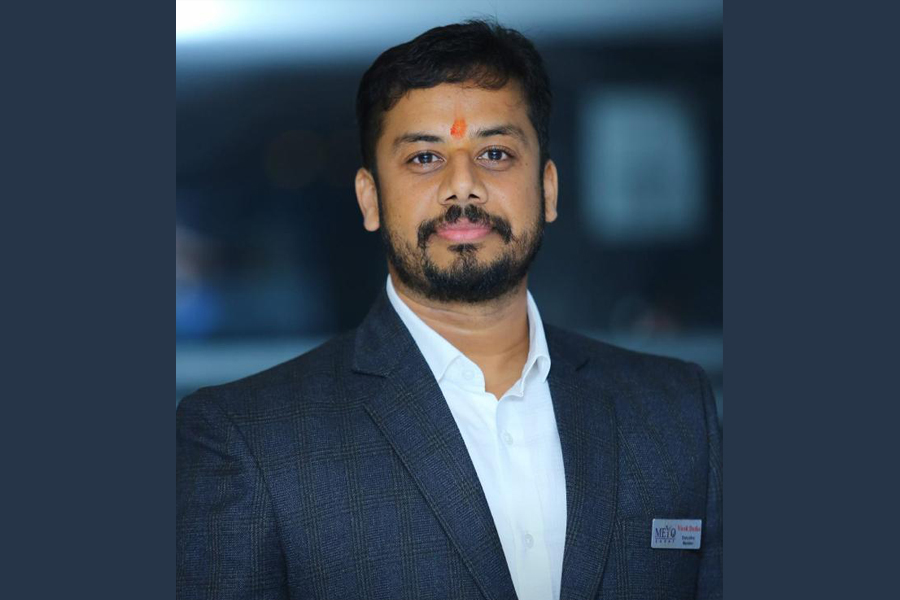 Surat, Gujarat [India]: There is a saying, 'Work for a cause not for applause,' and one such successful entrepreneur in our city is doing just that. We came across Vivek Dodia, Director at RV Estate Consultants Private Limited, Surat. Originally from Beawar, Rajasthan, Vivek has been staying in Surat for many years now and has a rich experience of more than 10 years in the Real Estate Consultancy.
As an Entrepreneur, Vivek strongly believes in developing not just business goals but also making a social impact. Recently, during the pandemic Vivek's innovative mind got a random idea to keep footwear in his car for unprivileged people roaming bare feet on the roadsides in Surat. From this simple idea, developed a thought of helping such people on large scale and came up with the wonderful initiative of 'Happy feet मुस्कुराते कदम.'
With the help of his working partner Rajendra Gandhi and some friends, and his own funding, they started footwear distribution in a systematic way. On 23rd May, 2021, a fleet of 25 cars were sent for distribution in 15 different areas of Surat, which distributed around 2000 pairs in a day. This generated a lot of interest in the people of Surat and from other cities too. The goal of Happy Feet is to distribute around 5000 footwear's in phase-1 and to spread this awareness in other cities also. MLA (Harsh Sanghvi) & ACP of Surat have also supported and appreciated this campaign.
This enthusiastic entrepreneur has also formed MEYO – Maheshwari Entrepreneur Youth Organisation in 2017, to spread awareness about sports and cultural activities within Maheshwari Community while also promoting activities specially for women.
Meyo organised the biggest cricket event for ladies for the first time in Gujarat, based on the theme of—PALLU SE PAVILION TAK—(2017-2019).
Another of his remarkable initiative was GREEYO– Distribution of 5000 indoor plants with exclusive pots to Surat public for free of cost, which made a new World Record (2019).
At the time of the crucial recession of Real Estate industry in Surat, RV Estate consultants PVT LTD has developed and going to launch an awareness initiative 'CHALO SAROLI' to promote Saroli area of Surat all over the India and incorporated a website with the same name. All the properties developed by all the developers in Saroli are listed on the website for ease of users & investors.
Vivek Dodia and his organisations have organised many such activities. Such kind of noble deeds for the society are indeed praiseworthy and we should fully support them.
Parents and wife Hema always supports vivek in his social contributions.